Our services are available for events from 25 to 250 people. We have lots of supplies available and can get you to the church on time! Our online store inventory is always current. If you are looking for something you don't see, contact us.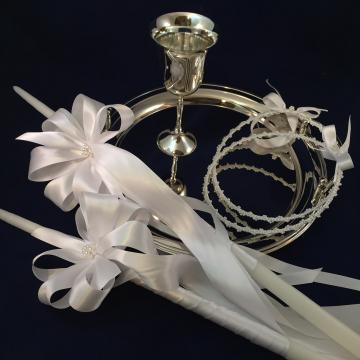 MUST HAVES
• Wedding Sets To Simply Place On The Altar
• Baptismal Sets Ready For Church
• Candles & Lambades Decorated To Your Taste

GUESTS LOVE
• Matyrika - Witness Pins
• Boubounieres - Jordan Almond Party Favors

PERFECT GIFTS
• Stefanothikes - Wedding Crown Cases
• Kandelia - Vigil Lamps
• Icons - Special Order

What We Offer
• Expertise In Greek Traditions
• Contact Via Text, Email, and Business Phone
• Lots of Inventory To Choose From

In a hurry?! Not a problem! Contact Us Right Away! Located in Darien, CT Fairfield County
Ship Throughout The U.S.A.